Should the Tokyo Olympics be postponed again, or are they safe? The debate is still continuing, even after the games have started.
Despite calls for this year's Olympics to be cancelled due to concerns surrounding Covid 19, the games are already underway. They will happen between 23/07/21 and 08/08/21 and as usual, will feature elite athletes from all over the globe, competing in 33 sports across 42 venues. Most events will take place in the Tokyo area, however, the marathon and some football matches are happening in the northern city of Sapporo. In March 2020, the games were postponed for a year due to the pandemic and therefore it was perhaps unlikely that another postponement would occur again.
So it's safe?
Many commentators, onlookers and even organisers of the event were and are adamant that the games are safe to go ahead. For a start there will be no spectators at any of the events. As we have unfortunately seen at other recent sporting events, that doesn't have a great effect on the atmosphere or the mentality of some of the sportspeople. However, it's hard to argue that the decision to impose a state of emergency, which runs until 22/08/21 (and bans spectators from all events) will not make the games safer.
The president of the International Olympic Committee, Thomas Bach said that the thought of having to reschedule the competition caused him sleepless nights and he maintained that the games simply must go-ahead to give hope for the future. Bach also seemingly has an ally in the head of the World Health Organisation, Dr. Tedros Adhanom Ghebreyesus, who argued that a safe Olympics could be held, as long as the correct safeguards were put in place.
Concerns
However, not everyone is of this school of thought. The head of this year's Olympic organising committee Toshiro Muto has not ruled out cancelling the games, even at this incredibly late stage. He said that he would keep a close eye on infections and hold 'discussions' if he considers them necessary.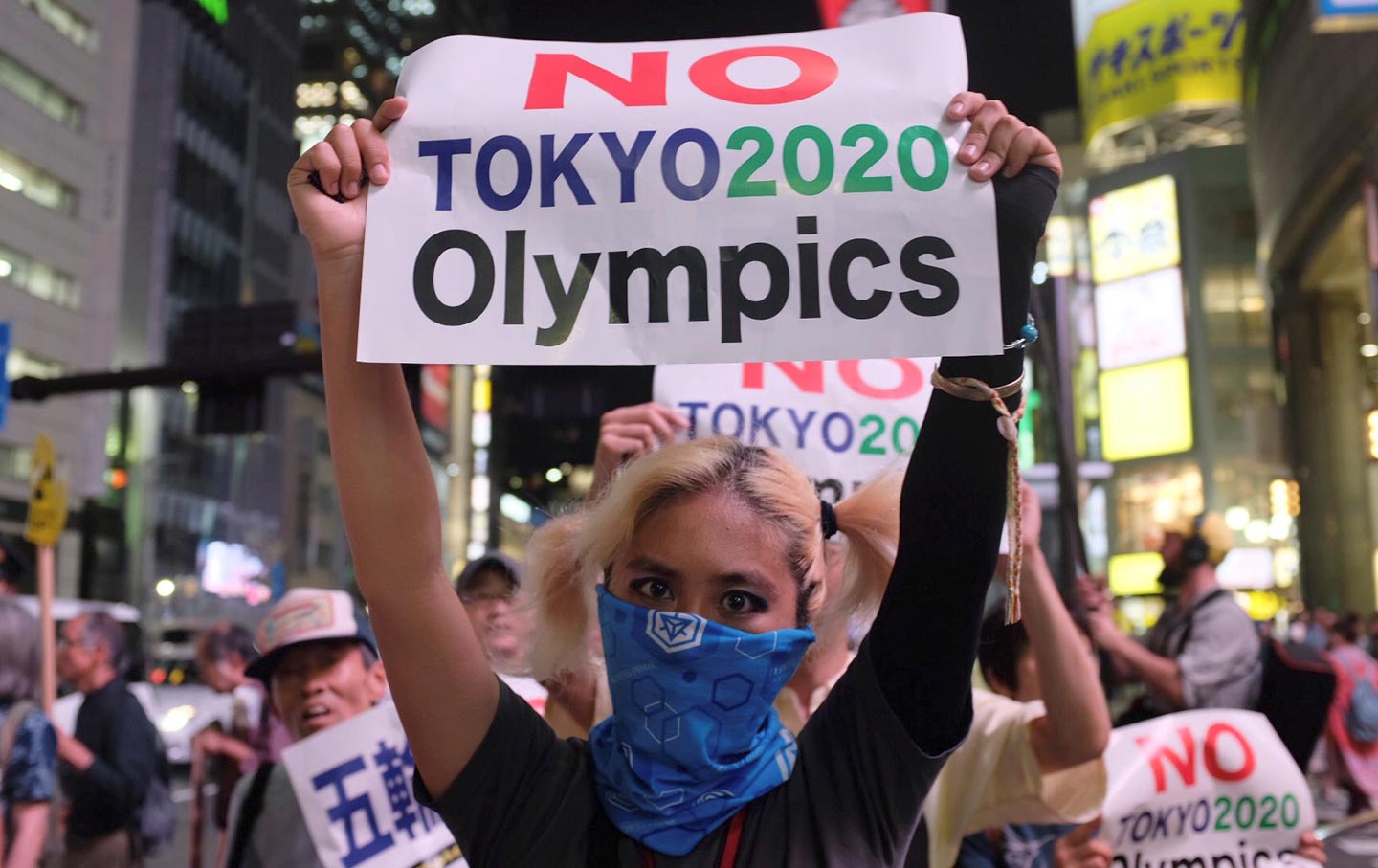 Some of the athletes (or rather their representatives) too have expressed reservations as to whether the games should go ahead. Japanese Athletes have generally speaking kept a low profile on this subject. The one notable exception is the nation's biggest sports star of all, Naomi Osaka, who has gone on record to state that there should be more of a debate concerning Covid and this year's Olympics.