Finishing in 8th place last season, even behind their bitter North London rivals Tottenham Hotspur must have been painful for The Gunners. Can they bounce back this season or are they destined for another forgettable performance?
Last season
Manager Mikel Arteta's first full season at The Emirates was underwhelming. Finishing in 8th position means that The Gunners couldn't even scrape into UEFA Conference League (UCL). Owing to this, some Arsenal fans have been demanding the sacking of Arteta, whereas others have been suggesting he should be given more time.
League Performance
13 defeats in the Premier League is a pretty shocking statistic for a club like Arsenal. Last year, inconsistency was Arsenal's biggest issue. Many commentators have attributed that to the head coach's tinkering with the team, his overly defensive tactics, and his failure to strike the right balance in the first half of the season.
Best player
Arguably, Arsenal's best player last year was Bukayo Saka. Unlike most of the rest of the team, he was consistent in his performances on the field. England fans also got a taste of what he can do in the recent European Championships
This season
The bottom line expectation for Arsenal and Arteta this season is a definite improvement. They must reverse the decline at the club that has got notably worse in the last 5 years. The minimum requirement will be to improve on 8th place and perhaps even challenge for a Champions League spot.
Arteta says that he sees reasons to be optimistic this term. The examples of Liverpool and Chelsea, who bounced back after a year away from European football are being cited liberally by the club and by Arteta himself.
The pandemic and failure to qualify for any European competition have put a massive gap in Arsenal's finances. That said, their business on the transfer market has been swift. Almost £75m has been spent on midfielder Albert Sambi Lokonga and defenders Nuno Tavares and Ben white. The former Brighton man White cost The Gunners £50m. All of these players are 23-years-old or younger and their signings suggest that Arsenal wish to invest in youth.
Players to look out for this season
Thomas Partey's first eight months at Arsenal were underwhelming, although injuries explained that to a large extent. At his best, he showed he could control an EPL midfield through a blend of quick vertical passing, physicality, and clever positioning. His pre-season performances have suggested he is up to speed this time around and, if the high-profile signing from Atlético Madrid clicks consistently, it could be worth at least a couple of positions in the table.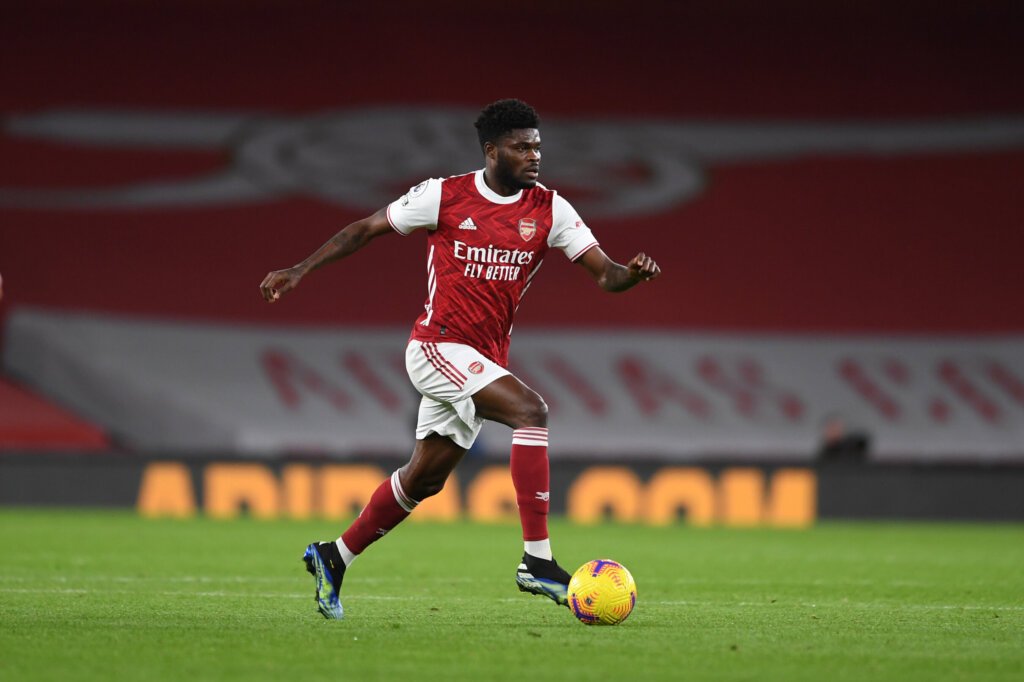 Ivory Coast winger Nicolas Pepe is another one to watch in the upcoming season. The club's record signing at £72 million. The player is comfortable on both flanks but likes to play on the right, which enables him to cut inside onto his favoured left foot. He was also converted into a striker by then Lille coach Marcelo Bielsa. Is it possible that Arteta could utilise him in this way and do what Arsene Wenger did for Thierry Henry?