Many good and even great players set their sights on a career in management when they hang up their boots. Let's round-up the successes and failures of their career transitions
Frank Lampard (Ex Chelsea FC)
Lampard is widely regarded as one of Chelsea's most accomplished players ever, and the only midfielder in the Premier League (EPL) to score a total of 150 goals or more. Most recently he managed Chelsea, but his first head coach stint was with Derby County in the 2018-19 season. Lampard spent over £200 in the 2020 summer transfer window. That was the most by any club in the entire EPL. By the time Chelsea had slipped to 9th position in the table the Chelsea board had had enough and fired him on the 25th of January 2021.
Wayne Rooney (Derby County FC)
The English striker, who most recently played for DC United in The United States, retired last year at the age of 35 and joined Derby County FC as a manager. As a player, Rooney became the highest scorer for England, and the highest scorer for Manchester United, the club he joined at 18 from Everton. His stint so far at Derby County hasn't exactly been plain sailing. The last game of his first season in charge saw his team scrape a 3-3 draw with Sheffield Wednesday FC, to just about escape relegation. This year some improvement will be necessary if Rooney is to keep his job!
Mikel Arteta (Arsenal FC)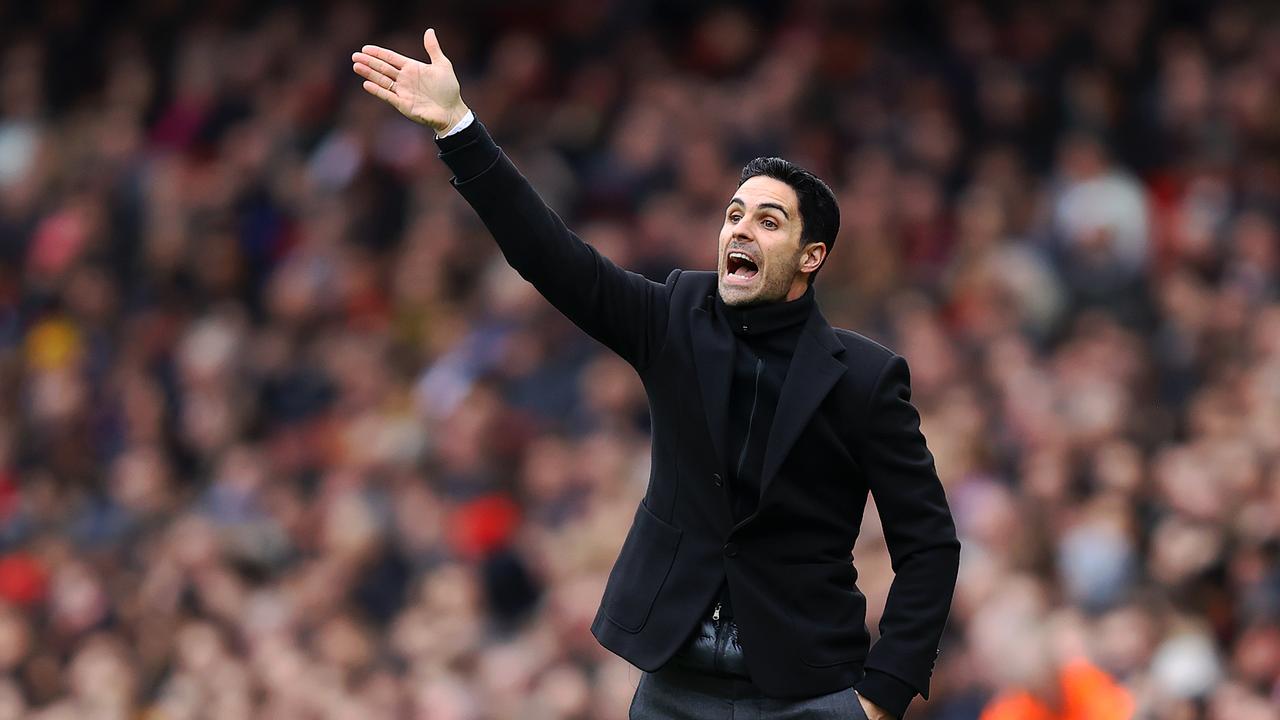 Spaniard Mikel Arteta began his senior career at Barcelona where he was loaned out to Paris Saint-Germain. He then went to Glasgow Rangers where he won the Scottish Premier League and League Cup in his debut season. He later played for Arsenal, winning the FA Cup twice. On 20 December 2019, Arteta was appointed head coach at the former club, Arsenal, with whom he signed a deal until 2023. Under Arteta Arsenal finished the EPL season in 8th position in 2019-2020 and repeated the 'feat' in 2020-21. Even though he did win the FA Cup 2019/20, a club with as lofty ambitions as Arsenal will expect a lot more otherwise he'll be gone soon!
Zinedine Zidane (Ex Real Madrid)
Zidane was the best player in the world at one time! But as successful as he was as a playmaker, he then took on the role of Real Madrid CF head coach. In his first full season as coach, Real Madrid recorded a club-record 16th consecutive La Liga victory by defeating Espanyol 2–0 away on 18 September 2016, overtaking their previous record of 15 set in 1960–61 and equalling the record of consecutive La Liga wins Barcelona set in the 2010-11 season. On 26 May 2018, Zidane won the Champions League UCL for the third time in a row, beating Liverpool 3–1 in the final, while also becoming the first coach to win the trophy in three consecutive seasons. On 31 May 2018, five days after the UCL final, Zidane announced his resignation as Real Madrid coach. However, he returned to the club for the 2019-2020 season and won La Liga! In 2021 he left Madrid for the final time. Zidane seems to be proof that great players can make great managers!
Steven Gerrard (Glasgow Rangers FC)
The Liverpool legend was a great player. After retiring, he coached in the Liverpool youth academy. However, since 2018-19, he's moved on to managing the Scottish Premiership club Glasgow Rangers. Gerard took over the helm at Rangers and has led his team from strength to strength! Gerrard guided Rangers through a record-breaking season in 2020/21. On March the 7th Rangers won the Scottish League title without losing a single league match, achieving their first league title in 10 years and their 55th top-flight title overall. Gerrard would appear to be for now, at least, a managerial success story!