Will the Serbian powerhouse continue his incredible form, or will someone else upset the odds and trouble him? The world's premier hard court tournament is back and is looking as exciting as ever.
It would perhaps be wrong to start any mention of this year's US Open without first mentioning the clear favourite, Novak Djokovic. Djokovic has enjoyed an incredible season to date. He has lifted all of the majors this year. Wimbledon, the Australian Open and the French Open and now his decision to compete in the Olympics for tennis gold could be historic. If the Serb wins the Olympics and shortly after, the US Open, he will be the first man and only the second ever player to achieve 'The Golden Grand Slam'. A feat only ever previous achieved by Steffi Graf in 1988, who was a level above her competitors at the time. Time will tell if Djokovic can emulate Graff.
The ATP section at this year's US Open
A grand total of 35 nations are represented in the ATP section. 10 of these players are Americans. 16 additional players will gain access to the tournament through the US Open Qualifying Tournament and 8 more spots will be added via wild cards to complete an eventual field of 128 players. The games will be played in front of 100% capacity audiences.
There are other players in fact, modern tennis greats in their own rights, who in turn are seeking their own personal records at Flushing Meadow this year. Rafael Nadal, Roger Federer and Novak Djokovic all head to New York on a staggering 20 career singles titles to date. Nadal and Federer will be looking to stop Djokovic's incredible run and he will be just as desperate to continue it and make history. This competition between the big three would make interesting viewing alone, but there is a lot more to the ATP section in this year's US Open.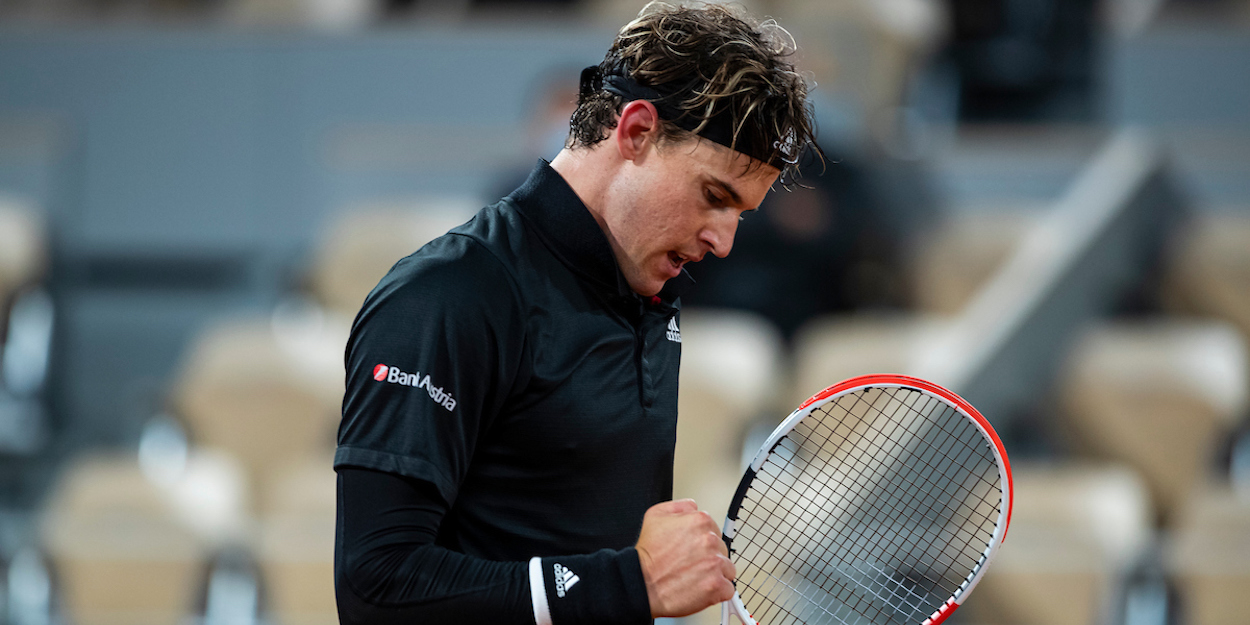 Other players will be looking to upset the big 3 here. There are in fact, many players who, on their day could trouble Djokovic, Federer (at almost 40 now) and Nadal. Defending champion and current world number 6 Dominic Thiem will no doubt have something to say.
Stefanos Tsitsipas from Greece is another to watch. He is currently world number 4 and a real young gun at just 22 years of age. At the moment, he is the youngest player ranked inside the top ten of the ATP rankings. Tsitsipas has already caused some very tense moments. The Greek made it to the final of this year's Australian Open. He lost extremely narrowly to Novak Djokovic. He took the game to five sets and at one point he was 2-0 up in the match.
A veteran player to perhaps keep half an eye on is former US Open champion Stan Wawrinka. Wawrinka is a compatriot of Roger Federer, as he also hails from Switzerland. At 36, he's basically 4 years younger than Federer and in the modern, fast-paced game that tennis is today, stamina and fitness levels must be a concern. He also has a poor record against the mighty Serb. They have met 25 times previously and currently the record stands at 19-6 to Djokovic. That's a win percentage of 79%. His numbers are even worse against Nadal and Federer. That said, he has experience of lifting the trophy here at Flushing Meadow and that surely must count for something. He also beat the more-fancied Daniil Medvedev in the Australian Open of 2016, although that was a very long time ago!
So realistically, can anyone stop Federer, Nadal and Djokovic at this years US Open?
It's difficult to see, but as mentioned, there are up and coming players on the ATP Tour, as well as a few old-stagers, who could perhaps pull off a minor miracle! Daniil Medvedev and Stefanos Tsitsipas are most likely to cause an upset and put a stop to the monopoly of the so-called 'big 3'. That said, Tsipsipas may well have received some mental scarring in his Australian Open final loss to Novak Djokovic. At only 22, it's definitely a possibility, but the challenges of the US Open will no doubt expose his mental toughness, or lack of it.