Eduardo Camavinga joins Real Madrid from French club Rennes. Paris Saint-Germain (PSG) don't respond to Real's offer for Kylian Mbappé and Antoine Griezmann makes a surprise move back to Atlético Madrid.
Real Madrid failed with a €200m deadline-day bid for PSG's Kylian Mbappé but signed Eduardo Camavinga, who is another exciting, young French talent.
Camavinga, an 18-year-old midfielder, joined Real on a 6-year contract from Rennes for €31m, with a possible €9m to follow in add-ons. However, Madrid were forced to accept defeat in their pursuit of Mbappé when PSG failed to respond to their latest offer.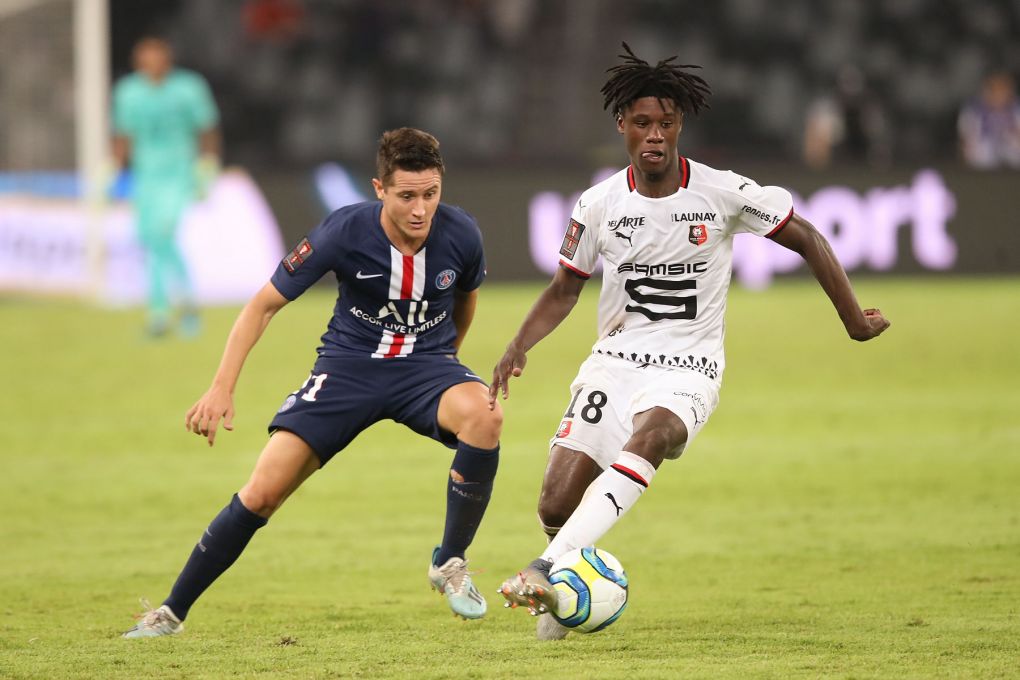 Madrid's bid would have landed PSG €200m, which is a small profit on the €180m it cost to sign him from Monaco and at a time when Mbappé has less than 12 months left on his contract.
However, the French club were determined to keep him and turned down offers of €160 and €170m from Madrid in the last week. PSG's sporting director, Leonardo, has admitted the player hoped to leave and Mbappé has the option of signing a pre-contract agreement with another club in January.
PSG finalised a late deal to bring in Nuno Mendes from Sporting Lisbon. The 19-year-old left-back has joined on a season's loan, at a cost of €7m, with an option to buy for €40m.
Chelsea have confirmed the season-long loan signing of Saul Niguez from Atlético Madrid, despite reported interest from Manchester United. The deal is worth €4m, with the Blues having the option to buy for €35m in the summer.
Going back to Atlético Madrid is Antoine Griezmann. Barcelona and Atlético reached an agreement for the loan of Griezmann for a season, with the option to extend for a further season.