Our series on the English Premier League (EPL) continues with a look at what happened in the early 2000s. Were Manchester United still the dominant force, or could anyone else challenge them?
EPL season 2001/02 was the 10th edition of the league. The same year the league got a new sponsor with credit card company Barclaycard replacing English beer producers Carling. This exciting year in the EPL turned into a 4-way battle to lift the trophy. Arsenal, Manchester United, Newcastle United, and Liverpool were all in contention at various points in the season, but ultimately it was Arsenal who would be victorious. Arsene Wenger's Gunners secured the crown after an impressive 1-0 win against Manchester United at Old Trafford. Arsenal and France striker Thierry Henry was the league's top scorer with 24 goals.
2001/02 was the first EPL season when all 3 promoted teams avoided relegation. The teams to go down that year were Leicester City, Derby County, and Ipswich Town.
After a solitary year of not winning the EPL title, Sir Alex Ferguson's Manchester United came roaring back to dethrone a wasteful Arsenal in season 2002/03! United won their 8th title in 11 years and they managed it despite the fact that the Gunners had been 8 points clear at the top of the table. When Arsenal travelled to Old Trafford on the 7th of December 2002, Wenger's team were on an unbeaten streak of 30 EPL games. That was a run that was stopped by Ferguson's men, before further losses to Bolton Wanderers and Leeds United effectively gifted the title to United!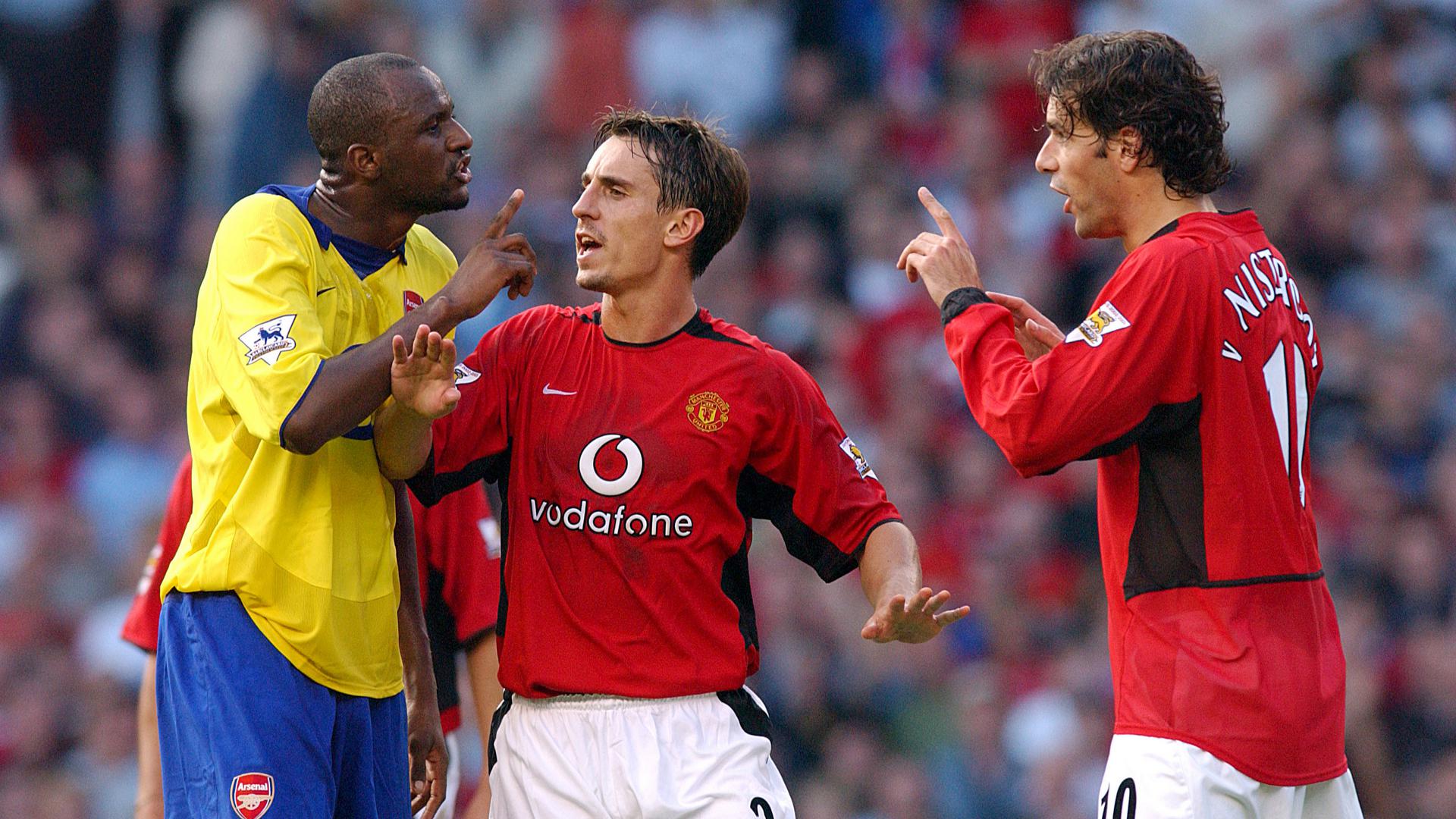 At the wrong end of the table, Sunderland, West Bromwich Albion, and West Ham United were relegated to the Football League First Division, which was the precursor to the Championship.
To be continued…