Which games have been the most exciting ever in the history of the German top-flight? We count down the top 3!
3. RB Leipzig 4-5 Bayern Munich (2016/17)
In an adrenaline-fuelled thriller, two of Germany's best sides of recent times played out a match that will live long in the memories of all Bundesliga fans. In their first-ever season in Germany's top-flight, RB Leipzig had taken a surprise 4-2 lead after 65 minutes and put the champions to the sword with some fantastic football. However, Bayern came back with a bang and scored an equaliser to make it 4-4 in the 91st minute. The giants of German football didn't stop there. Arjen Robben netted a crucial 95th-minute winner in typical Bayern style, and in the process he broke Leipzig hearts!
2. Borussia Dortmund 4-4 Bayern Munich (1982/83)
This huge clash in season 1982/83 was a rollercoaster ride, as Der Klassiker offered us the best of both Dortmund and Bayern. Visitors Bayern took the lead three times, only for Dortmund to equalise on each occasion. Then Dortmund themselves took charge of the match for the first time through Erdal Keser's goal which made it 4-3. But Bayern never gave up and found the net two minutes later, to earn a much-deserved point. Both sides were unable to challenge eventual champions Hamburg, but this match at the Westfalenstadion will be remembered forever!
1. Bayer Leverkusen 4-5 Wolfsburg (2014/15)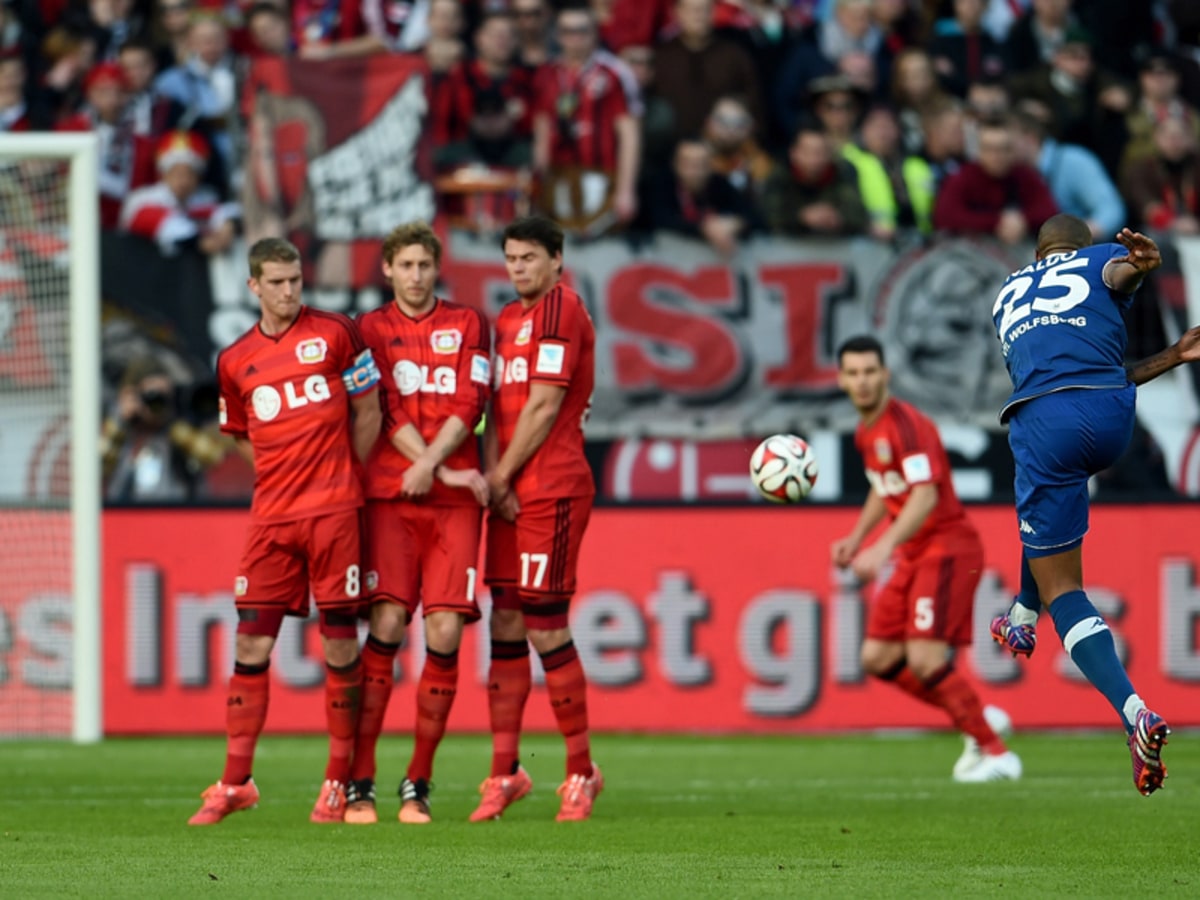 The 2014/15 season produced this encounter that will never be forgotten. In fact, we are rating this match as the best Bundesliga game of all time! Visitors Wolfsburg put Leverkusen under extreme pressure early on, and found the net three times in the opening 29 minutes. However, two goals from Son Hueng-min brought the hosts back into the match. Bayer's revival took a hit seconds later however, when Bas Dost completed his hat-trick for Wolfsburg.
However, Son did the same just four minutes later for Leverkusen, before Karim Bellarabi netted an equaliser in the 72nd minute. Emir Spahic's late red card for the hosts helped provide a thrilling end to the match, and Dost eventually scored his fourth of the afternoon. It was an incredibly timely 93rd-minute winner that completely silenced the home fans at the BayArena and sent this match into the history books!