Norwich City still haven't won a single game in the 2021/22 season of the English Premier League (EPL) as they sit dead-last in the table on only two points. Can they finally find the strength to get their first win against Brentford tomorrow?
The Canaries are bottom of the table after losing eight matches and drawing two. Their goal difference is absolutely atrocious, as they have only scored three goals in ten matches and conceded 25 times!
Brentford on the other hand are currently 12th on 12 points. At the beginning of the season, it seemed like we might get yet another EPL Cinderella story after Brentford beat the likes of Arsenal and West Ham, but their tempo slowed down considerably and they have now lost three times in a row. Nevertheless, 12th position is still a great result from a team that only finished third in the Championship last season and got promoted more or less by surprise. They now have a great chance to jump back on the winning wagon against Norwich, and move back into the EPL's top ten. 
If there is one thing playing in favour of the away team, it is the last five meetings between the two clubs. Brentford have not beaten Norwich since 2017, and Norwich won three of their last five matches, the other two finishing even, all of which took place in the Championship.
The Norwich manager Daniel Farke is under extreme pressure at Carrow Road, and a win would certainly release a lot of it. He now has a good chance to show his strategic thinking against a team he knows all too well from the last few seasons.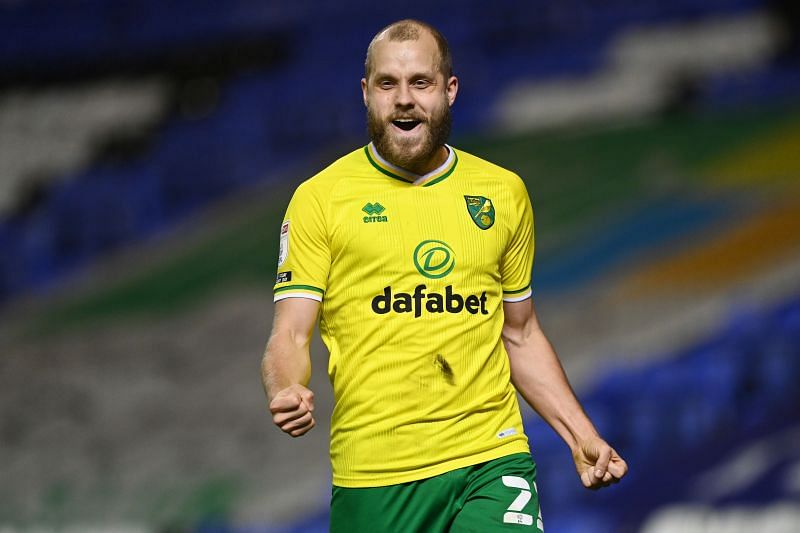 Expect to see the classic attacking duo of Josh Sargent and Teemu Pukki, joined by Milot Rashica and Kieran Dowell on the sides for the Canaries. Can they finally make use of their offensive talents? Teemu Pukki was one of the top goal scorers in the Championship last year with 26 goals, but now the Finnish veteran stands on just two in the EPL. We expect him to add at least one more tomorrow, while Brentford's Toney seems to be the most likely scorer for Brentford.
We predict a close match with goals on both sides with Norwich edging out their opponents to finally earn that much desired first win of the season.