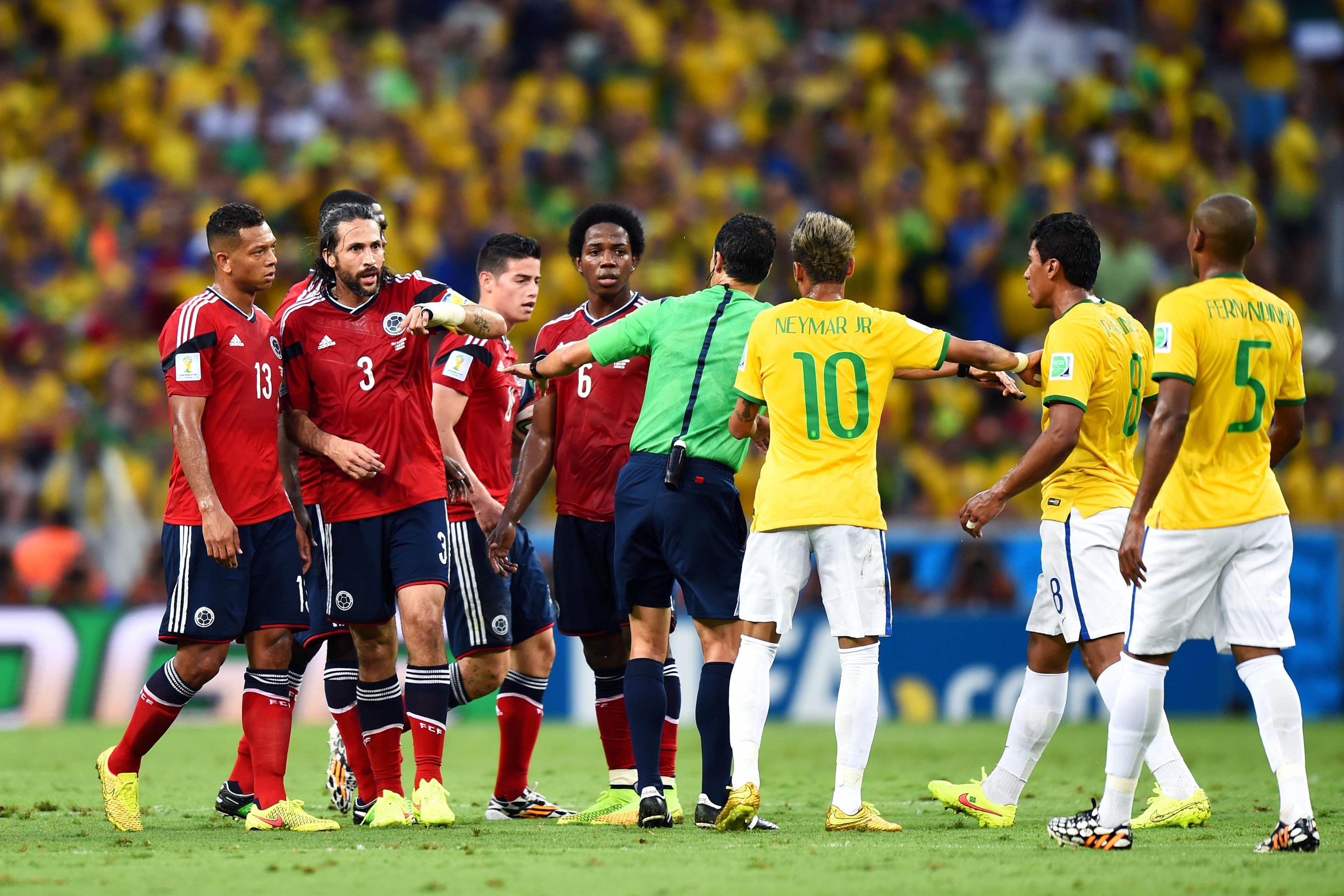 Unbeaten Brazil take on Colombia tomorrow night at the Neo Quimica Arena in Sao Paulo in yet another World Cup qualifying bout. While Brazil's position at the top of the group is indisputable, Colombia need a win to settle in the qualifying spots.
Brazil are still deservedly holding onto the first place in the South American World Cup qualifying group on 31 points. They have won 10 games and drawn one, and they have easily the most impressive score in the group having scored 26 goals and conceded only four. The only team to steal points from Brazil was none other than Colombia just about a month ago.
In their last match, Brazil annihilated Uruguay in front of their home fans 4-1 with goals from Neymar, Raphinha, and Gabriel Barbosa. While Luis Suarez managed to get a single goal back, it was more than clear who is the better team with Brazil overshooting their opponents by more than 10 shots on goal.
Colombia are fourth in the group on 16 points. Fourth place is the last one from which a team automatically qualifies to the 2022 World Cup and the Colombians will want to hold on to it. The trouble is, Uruguay, who are fifth, are on 16 points as well, and sixth Chile are just three points behind.
With such fierce competition, Colombia need the points. They have drawn five of their last six matches and while their defence is very hard to penetrate, their offence is rather impotent. They actually haven't scored a single goal in their last three matches (though on a positive note, they also haven't conceded one either). They cannot afford another 0-0 draw. They will have to open up their game a bit and try to create chances which will be difficult against the best team in the group.
Very little has changed as far as rosters go. The main difference compared to the last international break is the omission of in-form Real Madrid forward Viniciur Jr. and a call-up for Coutinho.
We think Colombia can take this one and beat Brazil. Brazil might be the best team in the group, but they lack motivation, since their position at the top is basically certain. Colombia, on the other hand, are playing for everything and they will feel the pressure to win.